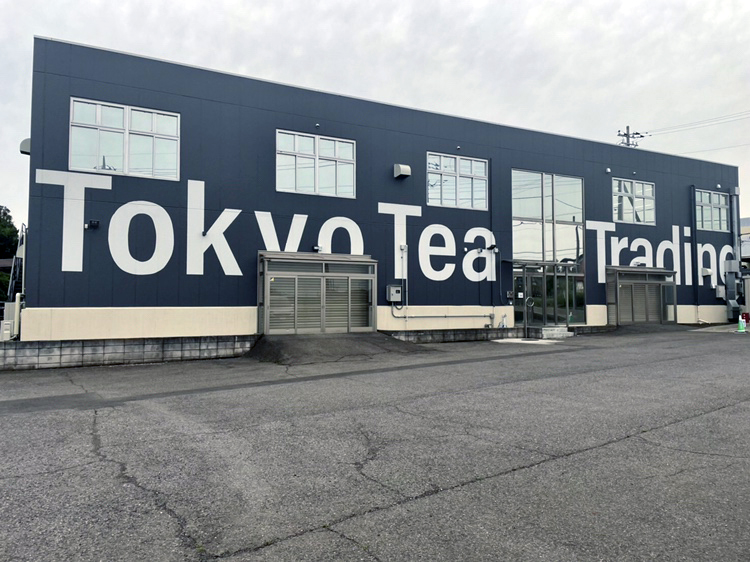 食品安全・品質について​
Food Safety and Quality
TokyoTeaTradingでは確かな品質管理と確かな技術で​お客さまへ安全・安心な商品をお届け致します。

私たちは安全で高品質な商品をお届けするために、食品安全規格FSSC22000※を取得し、品質を重視して「食品安全・品質」管理の仕組みを構築し、運用しています。
※坂東第二工場対象となります。
TokyoTeaTrading provides safe and secure products to our customers through our reliable quality control and technology.

In order to deliver safe and high quality products, we have acquired the food safety standard FSSC22000* and have established and are operating a "food safety and quality" management system with an emphasis on quality. *This applies to the Bando No. 2 Plant.
※坂東第二工場対象となります。
FSSC22000とは、食品安全のためのシステム規格です。食品を安全に製造する為のシステムとそれを管理する為のマネジメントシステムを合わせた世界で最も信頼されている国際規格の一つです。​
FSSC22000 is a system standard for food safety. It is one of the world's most trusted international standards, combining a system for the safe production of food products and a management system for controlling them.
CUSTOMER
お客様
「新鮮茶葉をお客様へお届け」がコンセプト。お茶は野菜と同じ農作物です。新鮮な野菜がおいしいように、新鮮な茶葉はそうでないものと比べて、味も香りも全く異なります。
皆様に、本場で飲むお茶と同じ味と香りを味わっていただきたいという思いから、お客様のご自宅にお届けできるようにしています。​
Our concept is to deliver fresh tea leaves to our customers. Tea is an agricultural product just like vegetables. Just as fresh vegetables taste delicious, fresh tea leaves have a completely different taste and aroma compared to those that are not fresh.
We want everyone to experience the same taste and aroma of the tea they drink in the real world, so we make it available for delivery to the customer's home.
PRODUCT
DEVELOPMENT
商品開発
研究から商品計画の段階まで、品質と安全性の確保を最優先にしています。
新たな素材や商品開発にチャレンジするたびに、その品質と安全性を確保するために商品ごとの設計品質の審査を行っています。​​
From research to the product planning stage, ensuring quality and safety is our top priority.
Each time we take on the challenge of developing a new material or product, we review the design quality of each product to ensure its quality and safety.
RAW MATERIAL
PROCUREMENT​
原料調達
原材料の品質と安全性に問題がないことを確認するために、さまざまな検査を行っています。工場の実地監査により、衛生環境、設備、品質管理システムの状況をチェックしています。
主要産地である台湾の原料に関しては、全ロットの残留農薬検査を実施し、台湾内での基準及び日本の食品衛生法の残留農薬基準に則った原料のみを使用しています。また、すべての原料の微生物検査も実施し、基準に合致した原料のみを使用しています。​​​
Various inspections are conducted to ensure that there are no quality and safety issues with raw materials. On-site factory audits check the sanitary environment, equipment, and quality control system conditions.
For raw materials from Taiwan, our main production area, all lots are inspected for pesticide residues, and only raw materials that comply with the standards in Taiwan and the pesticide residue standards of the Food Sanitation Law in Japan are used. We also conduct microbiological inspections of all raw materials and use only those that meet our standards.
MANUFACTURING​
製造
食品への異物混入や微生物汚染が起きないよう製造環境(ゾーニング、設備、人・物・エアーの動線、作業着等)を整えています。​
また、食品安全マネジメントシステムを構築し、原材料の受け入れから保管、製品の製造・出荷に至るまでの全工程で安全管理を徹底しています。​
The manufacturing environment (zoning, facilities, lines of flow of people, goods, and air, work clothes, etc.) is designed to prevent foreign matter from contaminating food and microbial contamination from occurring.
In addition, we have established a food safety management system to ensure safety control throughout the entire process from receiving raw materials to storage, manufacturing and shipping of products.
DISTRIBUTION
AND SALES​​
流通・販売
物流センターでは独自のWMS(倉庫管理システム)を導入し、製造から保管、お客様へお届けまでのトレーサビリティ管理を実施しています。​
お客様へご安心頂く品質管理を維持する為に、流通段階では運用ルールを制定し、商品の温度管理、保管倉庫の管理、商品の荷役・輸配送管理、ハンディーターミナルを用いた出荷時の検品管理、各流通段階に関わる社員や協力会社への指導を徹底しています。また、日々変改していくロジスティクス環境へ柔軟かつスピーディな対応ができるよう物流専任の責任者を配置し、お客様へより安心安全な体制で商品をお届けできる体制作りに日々取り組んでいます。
At our distribution center, we have introduced our own WMS (Warehouse Management System) to manage traceability from manufacturing to storage and delivery to our customers.
In order to maintain a quality control system that provides peace of mind to our customers, we have established operational rules at the distribution stage, and thoroughly instruct employees and partner companies involved in each stage of distribution on product temperature control, storage warehouse management, product handling and transportation management, and product inspection management during shipment using a handy terminal. In addition, we have appointed a dedicated logistics manager to ensure flexible and speedy response to the ever-changing logistics environment, and we are working daily to create a system to deliver products to our customers in a safer and more secure manner.
FOOD SAFETY
POLICY
食品安全方針
お客様に安全で高品質な商品を提供することで、心温まる食文化に貢献します。​
食の安全に関わる法令・規制要求事項、及び顧客と相互に合意した食品安全要求事項を遵守します。​
お客様、お取引先様や関係各所の皆様、全従業員とコミュニケーションを図り、情報を共有します。​
全従業員が食品安全に関する力量を確保するための教育訓練に取り組みます。​
食品安全マネジメントシステムを実行・維持し、定期的な見直しと継続的改善を行います。​
We contribute to a heartwarming food culture by providing safe, high-quality products to our customers.
We will comply with all laws and regulatory requirements related to food safety, as well as food safety requirements mutually agreed upon with our customers.
We communicate and share information with our customers, business partners and all related parties, and all employees.
We will engage in education and training to ensure that all employees are competent in food safety.
We implement and maintain a food safety management system, which is regularly reviewed and continually improved.