Opening of tea cafe in Jiyugaoka where customers can enjoy tea from all over the world


 

" THREE TEA CAFE TRAINCHI JIYUGAOKA STORE" opens in November

■New authentic & borderless tea cafe open under the concept of "Bringing the charm of tea to everyone."
THREE TEA shows the wonder of the three global tea varieties, green, blue, and black tea. These teas will suit each person's lifestyle regardless of previous knowledge or drinking methods.
The new THREE TEA CAFE TRAINCHI JIYUGAOKA STORE opens in November. Be sure to check it out if you want to enjoy a cup of authentic tea.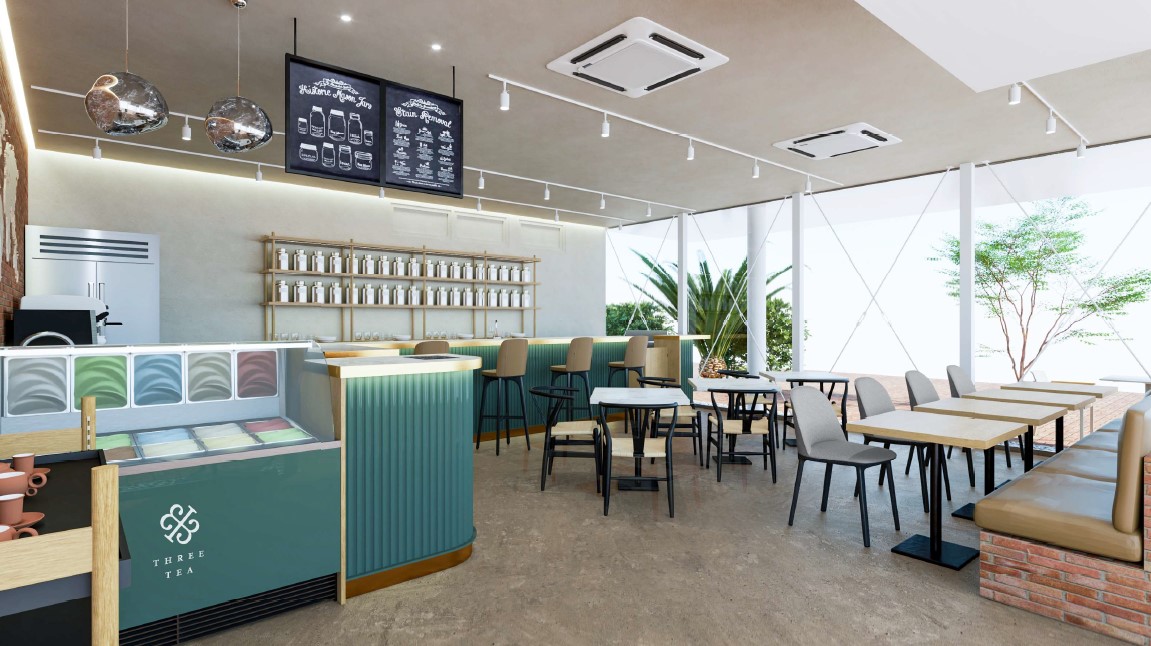 As part of our mission to "convey the charm of tea to everyone," THREE TEA Café provides goods, services, and a location that personify the ideal of a genuine & borderless cafe.
Everyone, whether they are tea fans or have never had the beverage before, may enjoy learning about tea from many angles. We want our clients to feel the depth of tea by understanding each of its culture and distinctiveness and by mixing and comparing them, in addition to providing them with authentic teas from across the world that have been hand-picked by specialists.
The THREE TEA brand logo has been revamped in conjunction with the debut of the new tea shop.

Using the "3" from the brand name "THREE TEA" as the main motif, we combined the capital letters "T" symmetrically to express a concept with a simple and impactful form.
Three "Taiken" (experiences) make up the fundamental concept of THREE TEA CAFE. These are tea experiences beginning with green, blue, and black teas; gaining experience, knowledge, and form; and enjoying the flavor, fragrance, and sight.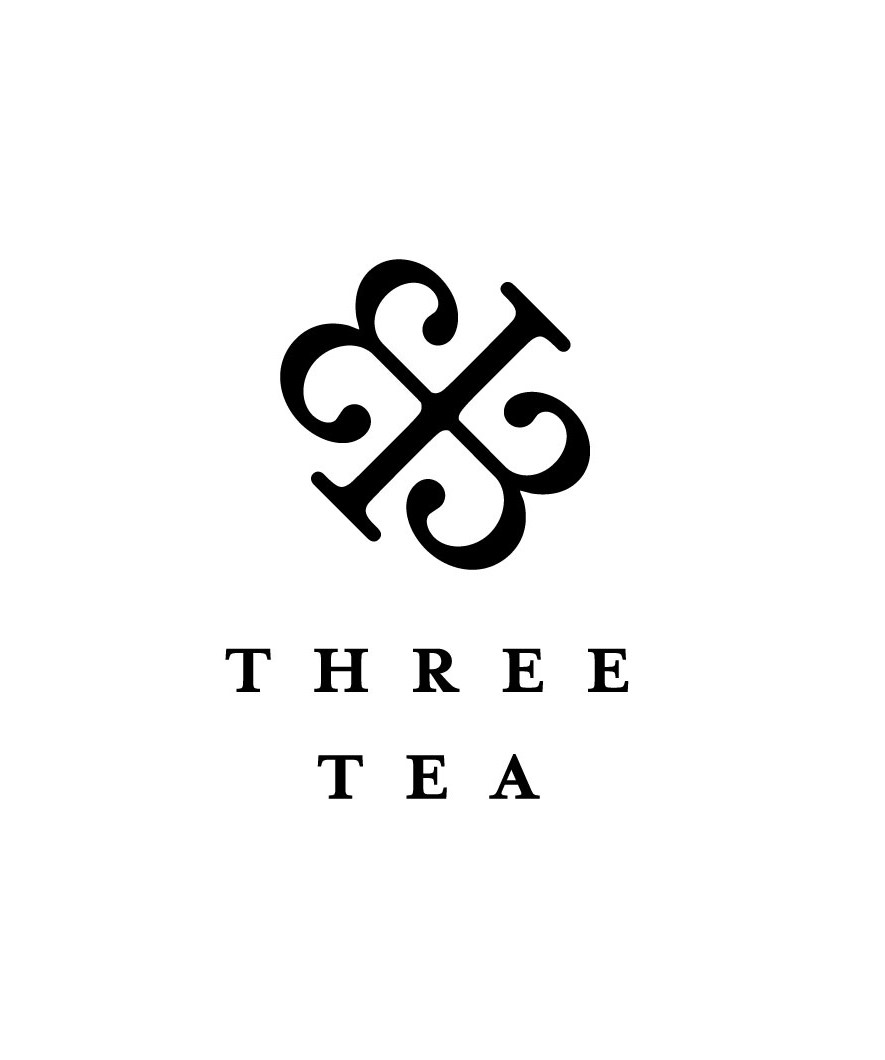 Stay tuned for the scheduled opening of the THREE TEA CAFE this fall.
■A selection allowing each customer to enjoy authentic tea in their own way.
We offer more than 30 different types of expert-chosen green, blue, and black teas, with tastes and scents to fit every desire.
Customers may sample our taster comparison sets, tea-infused sweets, and food pairings with certain teas if they wish to explore the depths and variations in flavor from our extensive array. Customers may have a relaxed cup of real tea within the café or to go.
Additionally, we are developing a menu that will enable clients to elevate their tea experience. Each new beverage will be announced once it is created.
Eat-in Menu(part of selection)
■30or more varieties of pot-served tea
Choose from 30 or more varieties of green, blue, or black tea.
Tea utensils that are acceptable for each beverage are provided. Customers can appreciate the variations and changes in flavor and scent via repeated roasting.
■Customers may discover new aspects and experience the miracle of tea with the Taster Comparison Combination.
Three types of tea are available in the Taster Comparison Combination, each having a distinct flavor based on the kind of tea, fermentation, and manufacturing procedure.
Experience the depths of tea while searching for the flavor that suits your preference.
For each new season, we intend to switch up the types of tea used in the Taster Comparison pairings.
■Tea gelato with the taste of tea leaves
Ice cream that lets you enjoy the authentic taste of tea thanks to the plentiful amount of high-quality tea leaves.
Only at THREE TEA CAFE will you find unique delicacies that blend a creamy milk and fruit flavor with the aroma of tea.
STORE SUMMARY|THREE TEA CAFE TRAINCHI JIYUGAOKA STORE
OPENING DATE: Scheduled for November, 2022 *Opening date may be subject to change
ADDRESS: Trainchi Jiyugaoka, 5-42-3 Okusawa, Setagawa-ku, Tokyo 158-0083
ACCESS: Two-minute walk from the South Exit of the Jiyugaoka Station on the Toyoko/Oimachi Line
OPENING HOURS:10:00 – 19:00
SCHEDULED CLOSED DAYS  : Non-scheduled *In accordance with the Trainchi Jiyugaoka facility's schedule.